Arge Realty's management team is reflective of the professional approach that the business built upon. Possessing the experience, skills and resources to manage projects of any size and across all property sectors, the Arge Realty management team comprises highly motivated individuals who anchor the organization to relentlessly deliver world class real estate developments. The team includes global leaders with excellent domain knowledge and across-the-board cross-functional experience who provide direction and guidance to the organization and ensure the long term vision is turned into reality.
SATISH GOENKA
A graduate from Mumbai University and LLB from Government Law College (Mumbai University affiliate), Mr. Satish Goenka has built various businesses since 1970.
He has experience in the field of corporate matters, including accounts and other related law sectors with an expertise in corporate strategies and structuring.
Mr. Satish Goenka started his career as a textile wholesaler in Mumbai, after which he established the Mewar Bottling Company in Udaipur in 1980, and was the owner till 1992. In 1993 he moved to Bangalore to oversee the operations of Texport Overseas Private Limited, a $100 million garment export company.
He is also involved in several CSR initiatives which support free education, clothing, nutrition and medical care to hundreds of underprivileged children.
RAJAT GOENKA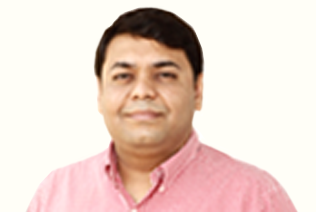 Founder and Managing Director of Arge Realty, Rajat is a graduate from the University of Bombay, Narsee Monjee College of Commerce and Economics, and is responsible for the over-all management of the company. He is also a member of the Young Presidents' Organization (YPO), an international organization with more than 20,000 member CEOs in over a hundred countries. His key directorships include Texport Overseas Private Limited, a premier textile export company with revenue of over $100 million. Financial analysis along with operational process changes and business and corporate development are areas of particular strength. Rajat has extensive experience in the acquisition, financing and management of investment grade real estate.
Rajat's mission is to build world-class real-estate concepts with the highest standards of professionalism, ethics, quality and customer service.